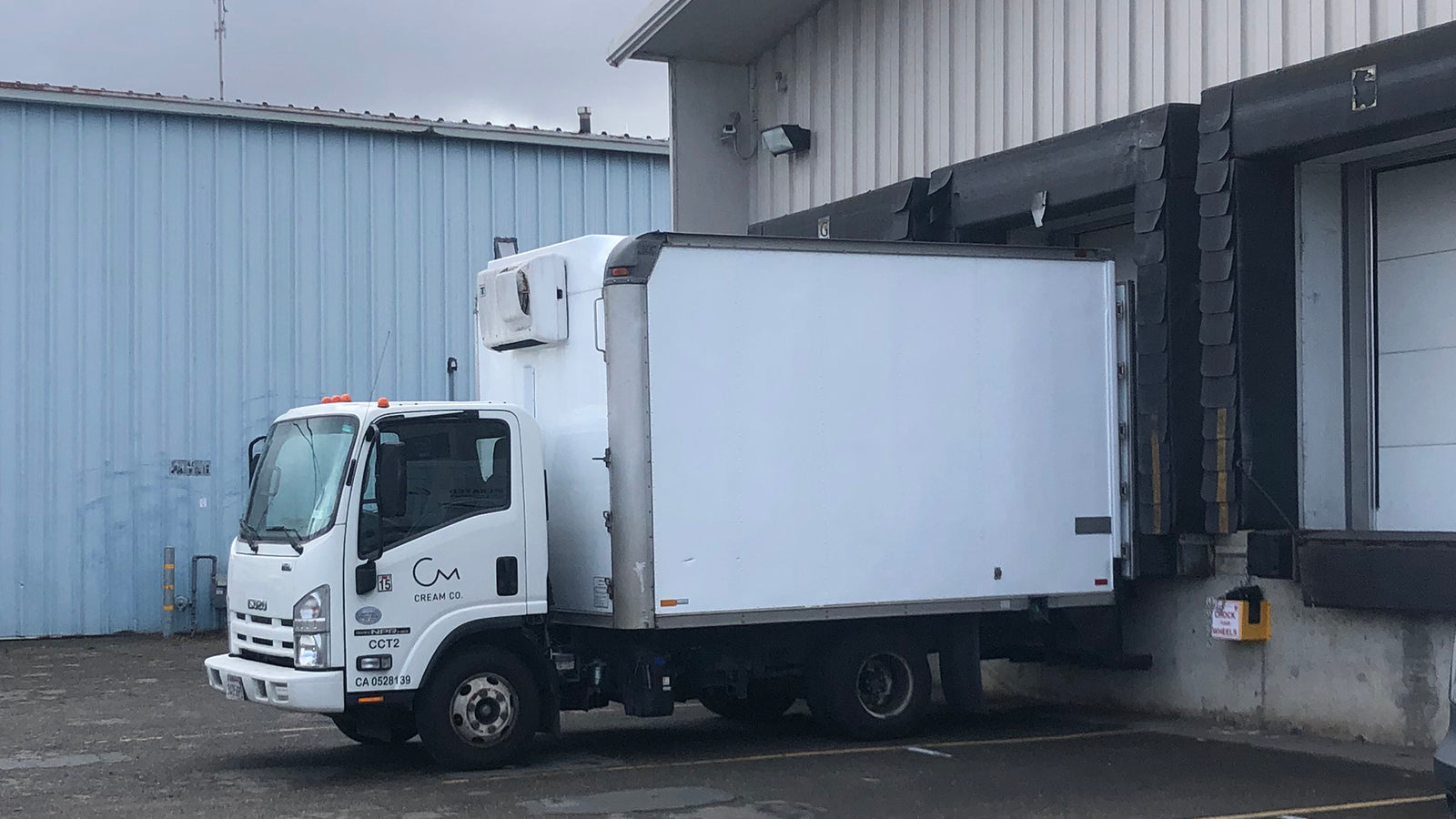 Delivery Driver and Distribution Coordinator
---
Make deliveries driving Cream Co.'s box truck as needed and following scheduled routes. Deliver product to customer locations. Maintain truck's appearance and report any mechanical, other concerns and other data about the truck's operation.
Assist in the maintenance and distribution of all Cream Co. inventory. Assist the warehouse team with all warehousing operations including picking orders, receiving, inventory control, product rotation, production preparation, packing, reporting, and data entry using Cream Co.'s various systems.
Key Roles - responsibilities and accountabilities:
Drive & park Cream Co.'s truck responsibly, obeying all rules of the road and reflecting a professional image of Cream Co in all behaviors observed by customers and the general public.
Provide excellent customer service when making deliveries and when engaging with customers.
Handle customer products carefully, following protocols for temperature control and product integrity.
Become knowledgeable about individual customer receiving protocols, recording procedures where applicable, and sharing with other drivers and dispatch manager (warehouse manager)
Take Care of Cream Co.'s truck interior and exterior by following cleaning and maintenance SOPs for daily, as well as safety & maintenance inspections and monthly mechanical checks to top off fluids, etc.
Maintain driver & mechanical logs as requested by management and required by regulations
Keep insurance, registration, operating manual and service provider contacts & paperwork organized and accessible.
Maintain organize all truck cargo handling tools, cleaning supplies, engine maintenance supplies, communication devices, FasTrak transponder and fuel card.
Assist in warehouse opening and closing duties to ensure organization and cleanliness of all areas
Maintain an organized and clean work environment; signed shipping manifests and invoices, inventory documents, transfers & delivery documentation, etc. These must be submitted to Sr. Managers at all times.
Assist Warehouse Manager with the organization and rotation of all Cream Co. inventory.
Ensure proper packing, labeling and tagging of warehouse inventory using VistaTrac.
Efficiently organize orders and pick all outbound orders.
Perform physical inventories to validate the inventory system. Monitor, document and report any inventory discrepancies.
Efficiently perform all departmental procedures relating to receiving, shipping, picking, packing, and inventory rotation.
Operate all warehouse equipment (fork lift, hand jacks etc.) in a safe manner.
Apply now