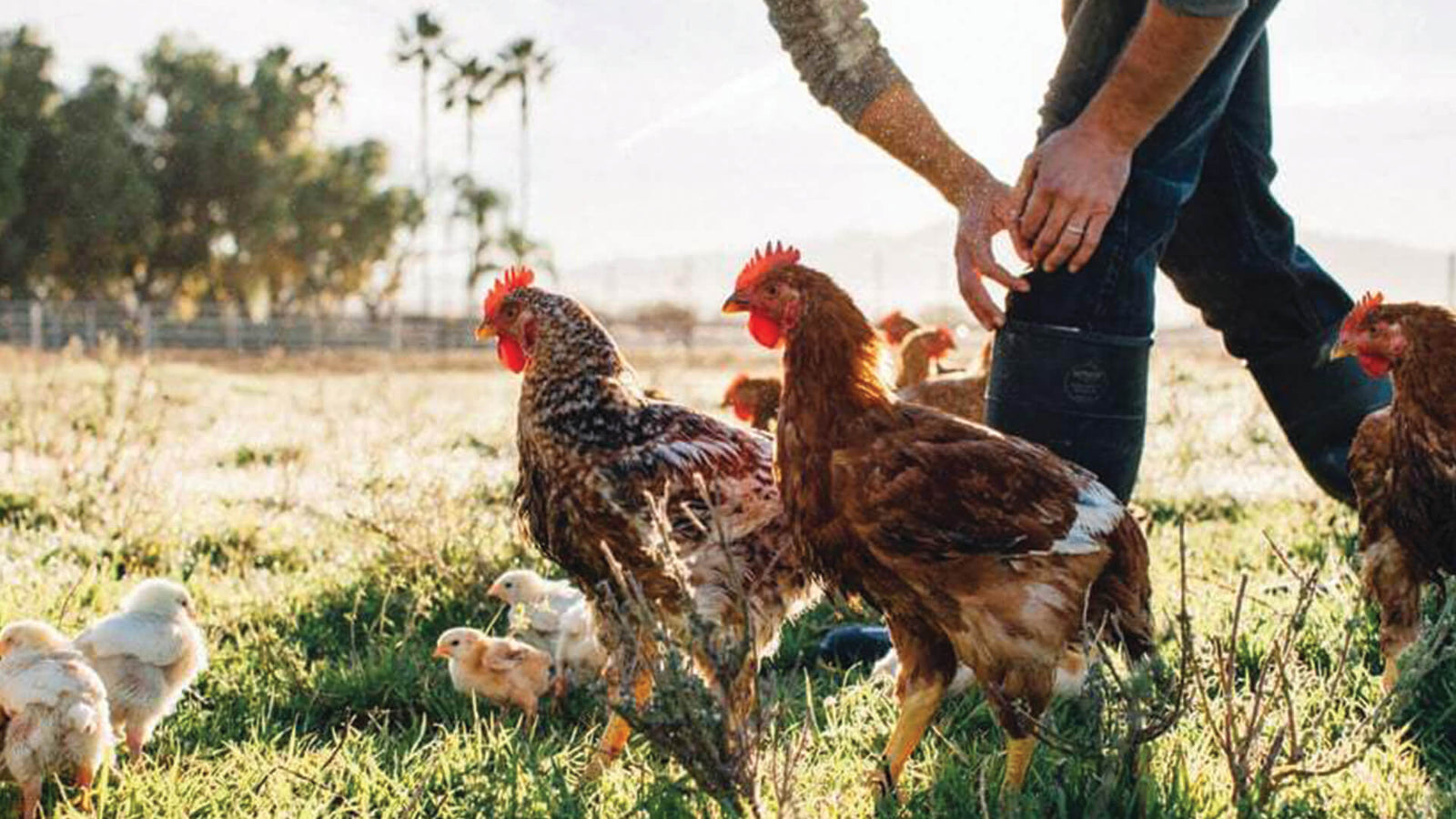 Pasturebird Chicken

Temecula, CA
---
Pasturebird is the best tasting and most consistent truly pasture-raised chicken program we've found on the West Coast. The the birds have a depth of flavor that can only be developed by active birds grazing an omnivorous diet on healthy pasture.
The Pasturebird flock lives outdoors full time, with 24/7 access to shelter in mobile coops. Coops are rotated daily to give the growing chickens access to fresh grass and grubs, and provide the pasture time to regenerate from grazing. In name and practice, Pasturebird is living proof that healthy meat lives and dies by healthy soil.
Life in the field keeps the birds full and happy with their omnivorous diet of grasses, clover, grubs, and worms. This native diet is supplemented with milled grains, free of methionine—the synthetic amino acid added to most poultry feed.
Pasturebird has carefully selected their genetics for their high-yielding body composition. The birds are meaty, tender, and rich with native terroir. Pasturebird chicken has 21% less fat than conventional chicken with 50% more vitamin A and three times the Omega-3s. Breed depending, the birds are raised to 8-11 weeks.
Pasturebird chicken is pasture-raised, free range, cage-free, humane, biodynamic, sustainable, regenerative. Or, as they put it. Real chicken.
Breed
Cornish X, Freedom Ranger, and Black Black Silkie
Diet
Fresh pasture, grasses, clover, worms and grubs
Certifications