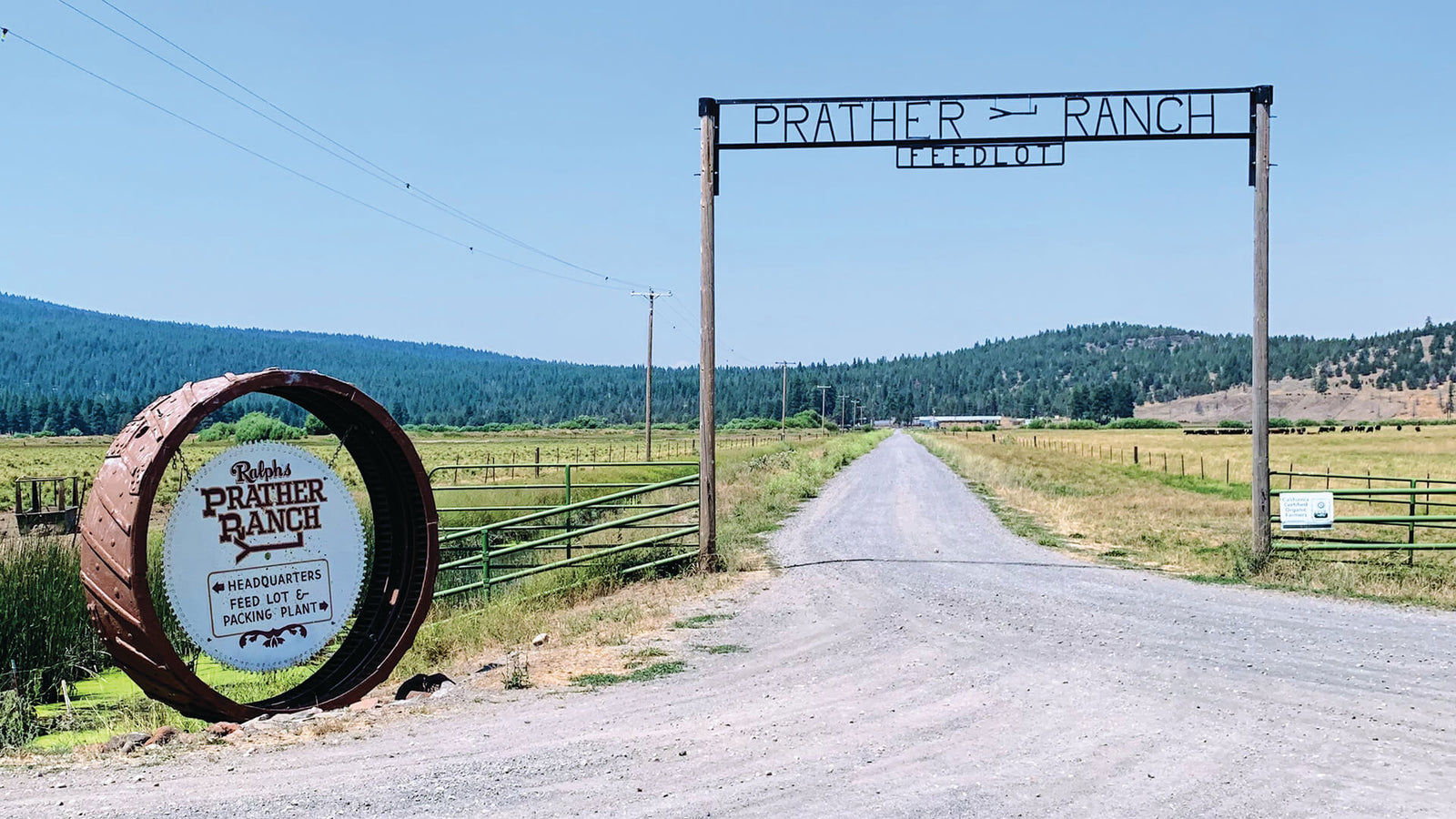 Prather Ranch

Macdoel, CA
---
The first CCOF Certified Organic Pasture Land and Certified Humane ranch in California, Prather Ranch has been a leader in the farm-to-fork movement since before the movement even had a name.
The ranch's longtime stewards, Jim and Mary Rickert, have won over a dozen awards and accolades for organic land management and animal husbandry. The sustainability and humane animal treatment practices established at the Prather Ranch have become the benchmark for premium cattle ranching across the US.
A closed herd since 1984, Prather Ranch beef genetics are a national treasure. The cattle have been selected and bred for tenderness, flavor, and marbling generation after generation. Whole carcasses are dry aged whole for up to three weeks after harvest, allowing a natural enzymatic breakdown that further develops flavor and tenderness.
Prather Ranch is a vertically integrated beef operation: the cows are born, pastured, finished, and slaughtered onsite at the ranch's Temple Garden inspired low stress serpentine abattoir.
Cream Co. is one of the many small sustainable food businesses that might not exist without the work of the Rickerts. Cliff's first supply-side job out of the kitchen was managing farmers' markets for Prather Ranch Meat Company. It was an inspiring and invaluable learning experience and set the tone for what Cream Co. looks for in partners all these years later.
We are proud to have Prather Ranch as partners and to be able to use our resources to help such an important institution continue to raise standards and modernize into the 21st century. Over the course of 2019 and 2020, Cream Co. is investing in a cutting-edge weighing-in labeling system that will allow the ranch to modernize their operations and scale their programs more efficiently and with greater reach. This contribution is the least we could do for a farm and family that has given so much to California's culinary community.
Breed
Black Baldy/Hereford-Angus
Diet
Organic pasture grass, finished on chopped forage, barley and rice
Certifications
Humane Farm Animal Care (HFAC)