Sher Wagyu Ribeye Steak
Black Label Wagyu x Holstein F1 boneless Wagyu Ribeye Steak.
---
Delivery Details
🥩 Free shipping on orders $150+
It can take our butchery up to a week to prepare your order.
PRIME RIB, BEEF TENDERLOIN, TURKEY & BONE-IN HAM ORDERS
If you order a prime rib, beef tenderloin, bone-in ham, or turkey, your order should ship sometime between December 18 - 21. Brisket, lamb rack or boneless ham will ship within a week of ordering.
SHIPMENTS
Orders ship on Mondays, Tuesdays, Wednesdays and sometimes Thursdays. Once your order is ready you will receive a shipment confirmation. All orders ship via UPS 2-day (or less) transit time.
LOCAL PICK UP
Pick up hours are Monday-Thursday 8-5pm & Friday 8-3pm. You will receive a notice when your order is ready. If you're unable to pick your order up during our normal pickup times, please email us at retail@creamcomeats.com. We're happy to accommodate other pickup times. Note: If you are hoping to pick up meat for the weekend, please ensure your order is placed by 3 PM on Wednesday.
SUBSCRIPTION ORDERS
Your initial subscription order will ship within a week or less of your order date. Your subsequent subscription orders will ship following your selected delivery cadence. You will receive an email 5 days before your next delivery. Have more questions about our subscriptions? Check out our FAQ page.
---
ABOUT THE PROGRAM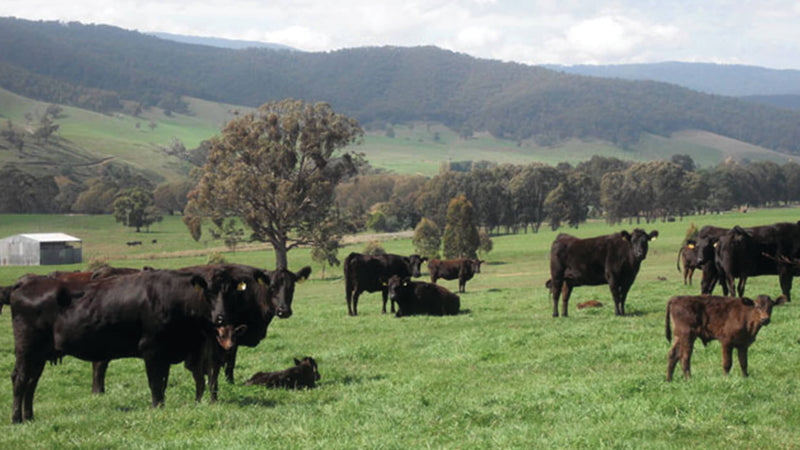 Sher Wagyu
Ballan Victoria, Australia
Local sourcing is at the core of our mission. But occasionally we look beyond the bounty of the American West to source a truly unique eating experience.
Nick and Vicki Sher began calving Japanese Wagyu in Australia in 1991. In '95, they became the first foreign ranchers to export Wagyu crossbred cattle to Japan. Their Japanese fan base encouraged the Shers to pioneer the breeding of Wagyu x Holstein, the traditional Japanese F1.
The Shers manage all stages of the beef's production from conception. The cattle are pasture fed for the first 18 months, and then gently transitioned to grain, and barley-finished.
Cream Co. is delighted to bring you this stunningly marbled, fine-grained steak that sacrifices no flavor for its classic Wagyu tenderness.