Robbins Island Wagyu Strip Steak
MB9+ Full blood Wagyu boneless Strip Steak.
---
Delivery Details
🥩 Free shipping on orders $150+
It takes our butchery 2-3 business days to prepare your order.
SHIPMENTS
Orders ship on Mondays, Tuesdays and Wednesdays. Once your order is ready you will receive a shipment confirmation. All orders ship via UPS 2-day (or less) transit time.
LOCAL PICK UP
Pick up hours are Monday-Thursday 8-5pm & Friday 8-3pm. You will receive a notice when your order is ready. If you're unable to pick your order up during our normal pickup times, please email us at retail@creamcomeats.com. We're happy to accommodate other pickup times. Note: If you are hoping to pick up meat for the weekend, please ensure your order is placed by 3 PM on Wednesday.
SUBSCRIPTION ORDERS
Your initial subscription order will ship within a week or less of your order date. Your subsequent subscription orders will ship following your selected delivery cadence. You will receive an email 5 days before your next delivery. Have more questions about our subscriptions? Check out our FAQ page.
---
ABOUT THE RANCH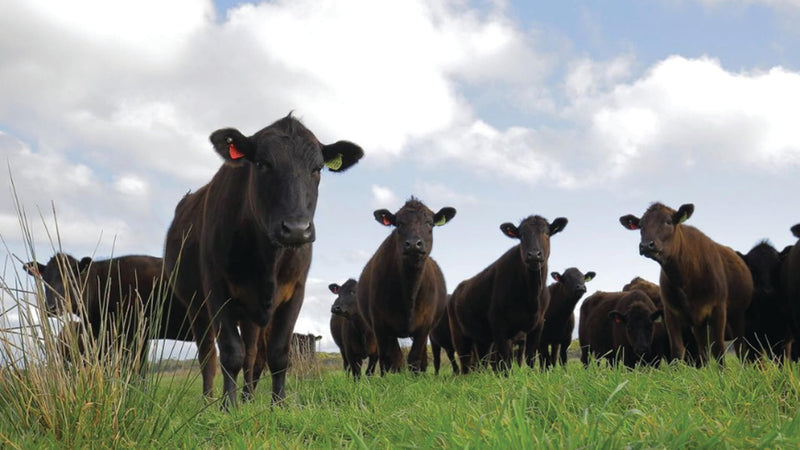 Robbins Island
Tasmania, Australia
Robbins Island cattle are retained on pasture for at least 18 months before moving to 450-500 days of grain finishing for consistency of marbling. The feed ration has been created with the animal's natural diet in mind, incorporating a high ratio of grass fodder and kelp seaweed extract from nearby King Island to reflect the local flora.

The herd has been bred to carry the elusive 'soft fat' gene, traditionally sought after by the Japanese for its lower melting points and buttery mouth feel.