Heirloom Boneless Skinless Chicken Breast
Meaty, juicy pasture raised chicken breast ready to roll at a moment's notice.
Mary's 100% Heirloom Pasture Centered Chicken from Pitman Farm. A family-owned business in Sanger, California, that has been raising poultry for three generations. They are invested in doing the right thing and improving access to quality food. Their heirloom chicken is raised humanely in pastures and is air chilled for quality.
Animal Welfare Certified Pasture Raised Step 4 Rating
Non-GMO Verified
No Antibiotics Ever
No Preservatives
No Added Hormones
Fed a Non-GMO Vegetarian Diet
Air chilled
Certified Humane
Certified Wildlife Friendly
Paleo Approved
Sustainable
---
Delivery Details
🥩 Free shipping on orders $150+
It can take our butchery up to a week to prepare your order.
PRIME RIB, BEEF TENDERLOIN, TURKEY & BONE-IN HAM ORDERS
If you order a prime rib, beef tenderloin, bone-in ham, or turkey, your order should ship sometime between December 18 - 21. Brisket, lamb rack or boneless ham will ship within a week of ordering.
SHIPMENTS
Orders ship on Mondays, Tuesdays, Wednesdays and sometimes Thursdays. Once your order is ready you will receive a shipment confirmation. All orders ship via UPS 2-day (or less) transit time.
LOCAL PICK UP
Pick up hours are Monday-Thursday 8-5pm & Friday 8-3pm. You will receive a notice when your order is ready. If you're unable to pick your order up during our normal pickup times, please email us at retail@creamcomeats.com. We're happy to accommodate other pickup times. Note: If you are hoping to pick up meat for the weekend, please ensure your order is placed by 3 PM on Wednesday.
SUBSCRIPTION ORDERS
Your initial subscription order will ship within a week or less of your order date. Your subsequent subscription orders will ship following your selected delivery cadence. You will receive an email 5 days before your next delivery. Have more questions about our subscriptions? Check out our FAQ page.
---
ABOUT THE RANCH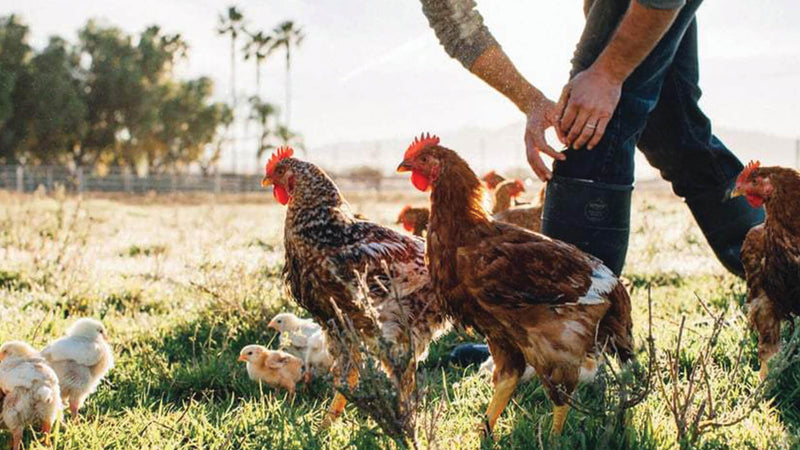 Pasturebird Chicken
Temecula, CA
Pasturebird is the best tasting and most consistent truly pasture-raised chicken program we've found on the West Coast. The the birds have a depth of flavor that can only be developed by active birds grazing an omnivorous diet on healthy pasture.
The Pasturebird flock lives outdoors full time, with 24/7 access to shelter in Pasturebird's proprietary mobile coops that are truly the embodiment of art meeting science. The coops rotate daily to give the growing chickens access to fresh grass and grubs, and provide the pasture time to regenerate from grazing. In name and practice, Pasturebird is living proof that healthy meat lives and dies by healthy soil.
Pasturebird chicken is pasture-raised, free range, cage-free, humane, biodynamic, sustainable, regenerative. Or, as they put it, real chicken.