Pasture Raised Chicken Wings
You know you've reached peak adulting when "chicken wing" conjures thoughts of lemon pepper or fish sauce, not ranch or blue cheese. (but also, ranch or blue cheese).
Crisp them up in the oven, or treat yourself to that air fryer you've been reading about. 

Cellarmaker House of Pizza Buffalo Wings Recipe >
Certified Wildlife Friendly
Paleo Approved
Sustainable
---
Delivery Details
🥩 Free shipping on orders $150+
It takes our butchery 2-3 business days to prepare your order.
SHIPMENTS
Orders ship on Mondays, Tuesdays and Wednesdays. Once your order is ready you will receive a shipment confirmation. All orders ship via UPS 2-day (or less) transit time.
LOCAL PICK UP
Pick up hours are Monday-Thursday 8-5pm & Friday 8-3pm. You will receive a notice when your order is ready. If you're unable to pick your order up during our normal pickup times, please email us at retail@creamcomeats.com. We're happy to accommodate other pickup times. Note: If you are hoping to pick up meat for the weekend, please ensure your order is placed by 3 PM on Wednesday.
SUBSCRIPTION ORDERS
Your initial subscription order will ship within a week or less of your order date. Your subsequent subscription orders will ship following your selected delivery cadence. You will receive an email 5 days before your next delivery. Have more questions about our subscriptions? Check out our FAQ page.
---
ABOUT THE RANCH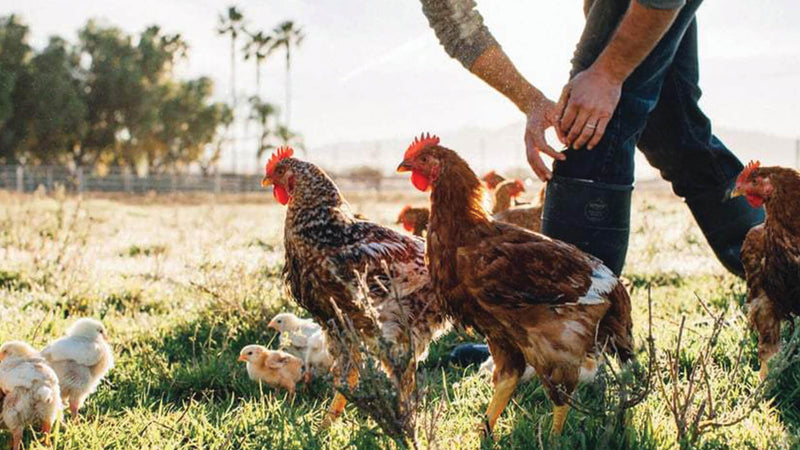 Pasturebird Chicken
Temecula, CA
Pasturebird is the best tasting and most consistent truly pasture-raised chicken program we've found on the West Coast. The the birds have a depth of flavor that can only be developed by active birds grazing an omnivorous diet on healthy pasture.
The Pasturebird flock lives outdoors full time, with 24/7 access to shelter in Pasturebird's proprietary mobile coops that are truly the embodiment of art meeting science. The coops rotate daily to give the growing chickens access to fresh grass and grubs, and provide the pasture time to regenerate from grazing. In name and practice, Pasturebird is living proof that healthy meat lives and dies by healthy soil.
Pasturebird chicken is pasture-raised, free range, cage-free, humane, biodynamic, sustainable, regenerative. Or, as they put it, real chicken.