Wolfe Ranch Quail
We are so excited to offer these exquisite birds direct to consumer. In the non upside down world, even chefs have to queue up to get their hands on Brent Wolfe's quail. 
For any lover of food, this quail is the embodiment of California cuisine. Through decades of singular obsession, genetic selection and perfecting his flock's feed, Brent has perfected this small game bird. Wolfe Ranch Quail is incredibly tender and subtly gamey.

These whole quail are good for roasting, spatchcock grilling, pan frying, you name it. You don't need much more than salt, but these beauts take well to just about any seasoning. 
Two quail to an order.
California Heritage
Vertically Integrated
---
Delivery Details
🥩 Free shipping on orders $150+
It takes our butchery 2-3 business days to prepare your order.
SHIPMENTS
Orders ship on Mondays, Tuesdays and Wednesdays. Once your order is ready you will receive a shipment confirmation. All orders ship via UPS 2-day (or less) transit time.
LOCAL PICK UP
Pick up hours are Monday-Thursday 8-5pm & Friday 8-3pm. You will receive a notice when your order is ready. If you're unable to pick your order up during our normal pickup times, please email us at retail@creamcomeats.com. We're happy to accommodate other pickup times. Note: If you are hoping to pick up meat for the weekend, please ensure your order is placed by 3 PM on Wednesday.
SUBSCRIPTION ORDERS
Your initial subscription order will ship within a week or less of your order date. Your subsequent subscription orders will ship following your selected delivery cadence. You will receive an email 5 days before your next delivery. Have more questions about our subscriptions? Check out our FAQ page.
---
ABOUT THE RANCH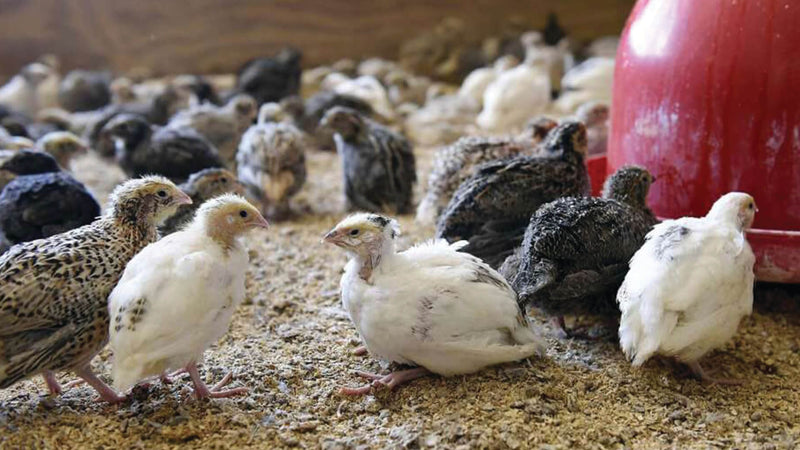 Wolfe Ranch Quail
Vacaville, CA
Wolfe Ranch is the living legacy of a single man. Brent Wolfe has dedicated his life to raising, loving, and perfecting our succulent state bird. 
Michelin dining as a whole, and California cuisine specifically, would be a totally different landscape without the life and work of Brent Wolfe. His quail has been a menu fixture at the Bay's creme de la creme restaurants under chefs like Alice Waters and Thomas Keller since the 80s. Wolfe Ranch is famously respected as some of the best quail in America. 
Brent has mastered every aspect of his life's work. He controls all aspects of his vertically integrated operation from raising the eggs and running the hatchery, to growing the quail, to processing the birds at his CDFA licensed plant in Sonoma.