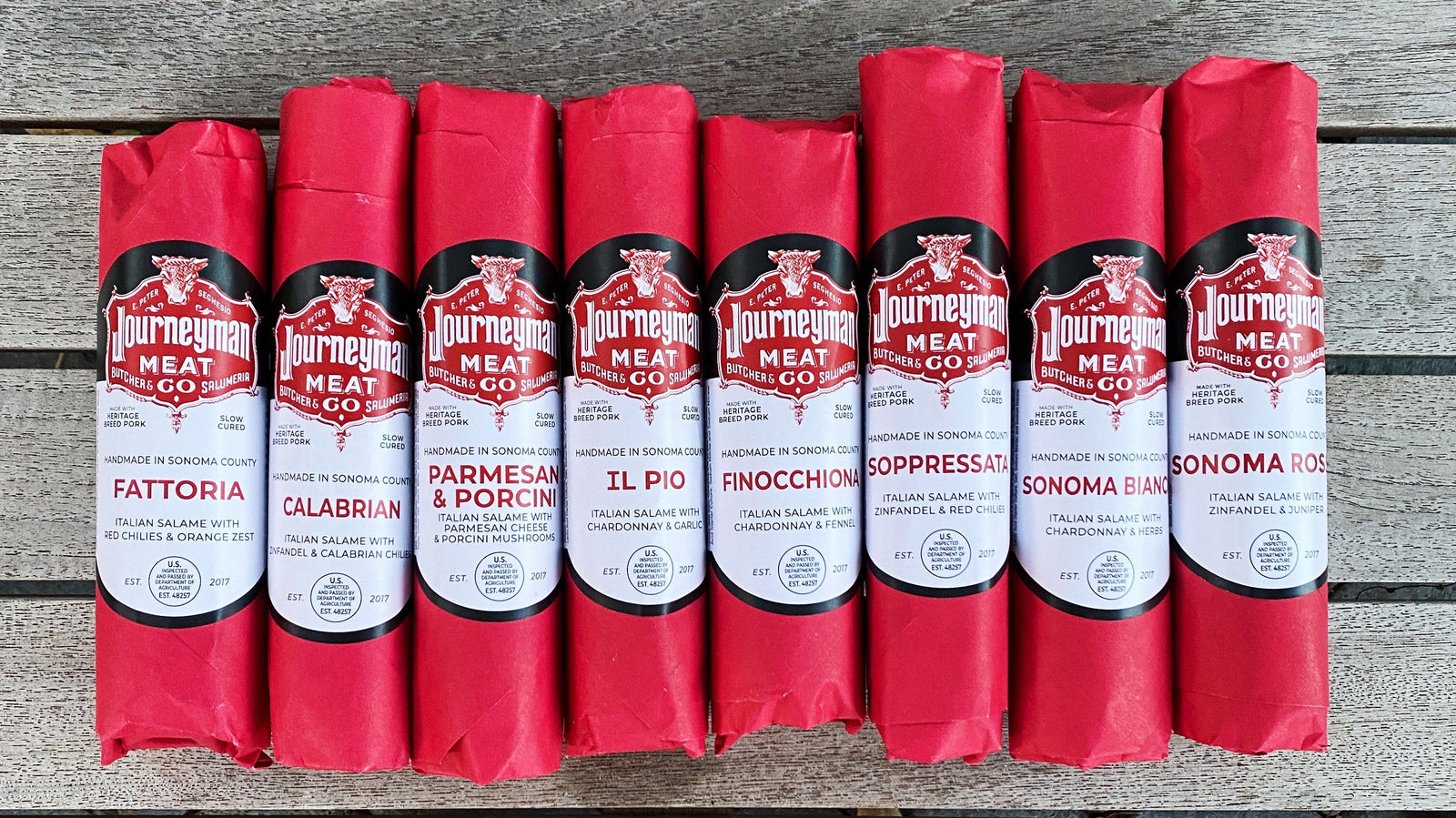 Journeyman Meat Co.

Healdsburg, CA
---
Journeyman Meat Co. marries old-world charcuterie techniques with the bounty of Sonoma agriculture, at the only USDA-certified cured meat facility in wine country.
In a world where time is an increasingly rare and precious resource, time remains a vital ingredient in Journeyman's exquisite small batch charcuterie and salumi. All Journeyman products are cut, cured, and crafted by hand.
Longtime vitner Pete Seghesio studied with Italian salumi masters, and imports his proprietary cultures from Parma. Four small-batch fermentation rooms and two aging rooms—one for salami and one for whole muscle curing—balance state-of-the-art modern technology with time-tested Italian tradition.
Pete maintains his aging rooms at the lowest temperatures and highest humidity in the industry to allow natural fermentation without the use of additives like synthetic acids or industrial cultures, or excessive sugar to feed the bacteria.
The Journeyman process takes longer than most salumists are willing to invest, but the time is worth it. This slower, natural curing process leads to a more consistent, evenly cured, and all-around better and more delicious cured meat product.