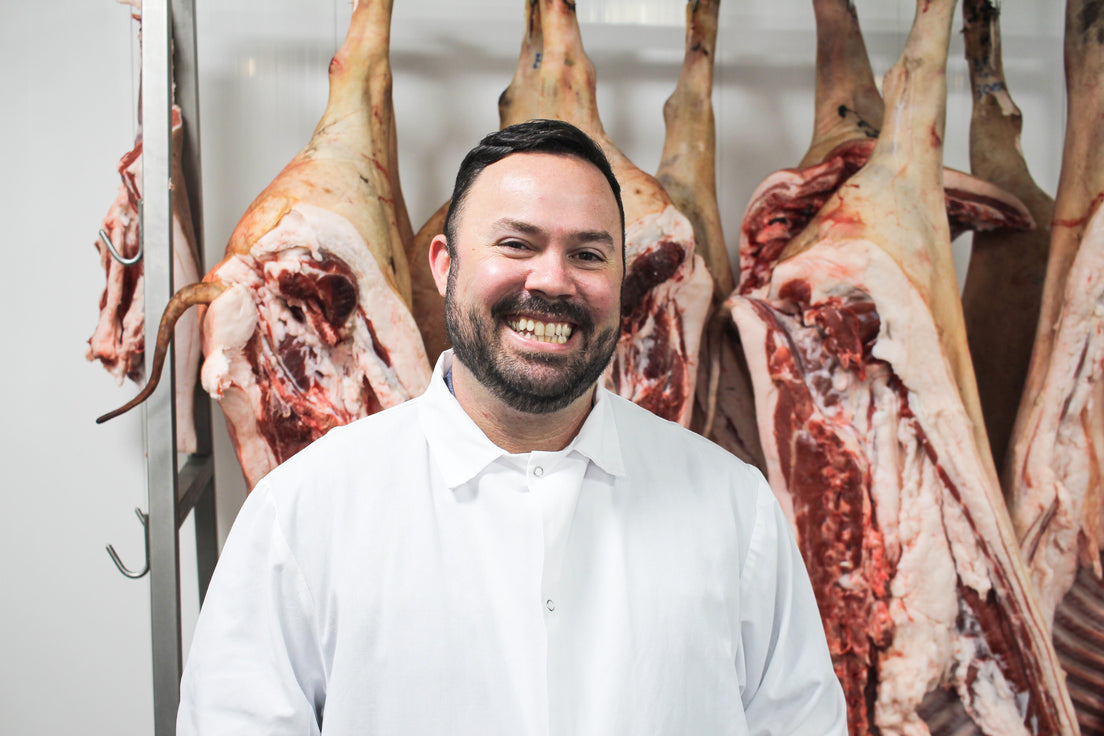 THE UNCONVENTIONAL
MEAT COMPANY
We have forever been altered by the mass industrialization of food. The commodification of meat specifically has created an unsustainable race to the bottom — lowering prices and standards, centralizing production and laying waste to once diverse and productive local communities.
Conventional mega-processors make trillions while animal welfare, independent ranching and our planet pick up the tab. We see a different path forward — and are ready to fight for it.
---
CREAM CO.'S MISSION IS TO REVOLUTIONIZE A HIGHLY COMMODITIZED INDUSTRY BY

CREATING NEW OPPORTUNITIES FOR PEOPLE TO ENJOY ANIMAL PROTEINS RESPONSIBLY.

Through a decade working in the Bay Area food industry, I've been constantly inspired by the local food movement. Over time, I began to envision a transparent marketplace that could support sustainable and regenerative ranches through an aggregate and direct marketing model, while providing customers the ease and efficiencies they depended on from large scale distributors.

Cream Co. was founded in 2016 to even the playing field between mainstream and farm-direct distribution. We source meat and forge partnerships that value quality over quantity, flavor over convenience, and transparency at every step.

Today, we distribute, direct market and directly invest in over 20 sustainable, regenerative and family-owned farms. We've built a team of industry veterans who care deeply about preserving the Bay's food community, and we continually invest in our processing facility to deepen our roots in Oakland.

Welcome to the unconventional meat movement.
Cliff Pollard, Founder