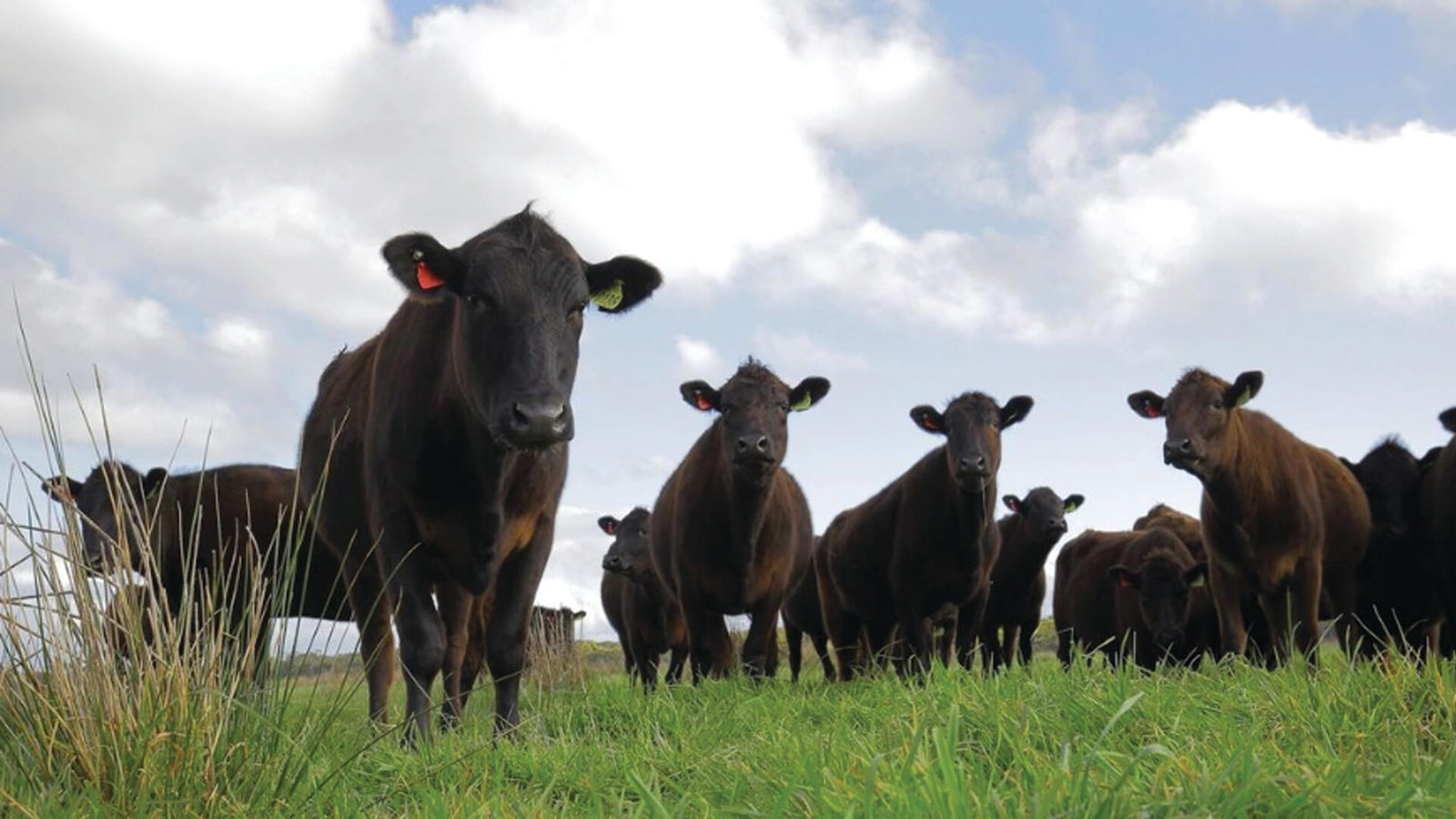 Robbins Island

Tasmania, Australia
---
Fourth generation cattle farmers John, Keith, Alex and Chauncey Hammond have been breeding Wagyu on Robbins Island since the early 1990's. Situated on the North Western tip of Tasmania, the island has a temperate climate, clean air and pristine coastal environment. During the iconic seasonal musters, bands of horsemen swim the cattle through saltwater channels at low tide to move them peacefully between grazing areas.

Robbins Island cattle are retained on pasture for at least 18 months before moving to 450-500 days of grain finishing for consistency of marbling. The feed ration has been created with the animal's natural diet in mind, incorporating a high ratio of grass fodder and kelp seaweed extract from nearby King Island to reflect the local flora.

The herd has been bred to carry the elusive 'soft fat' gene, traditionally sought after by the Japanese for its lower melting points and buttery mouth feel.
Diet
Grass fodder, kelp seaweed extract & grain finished